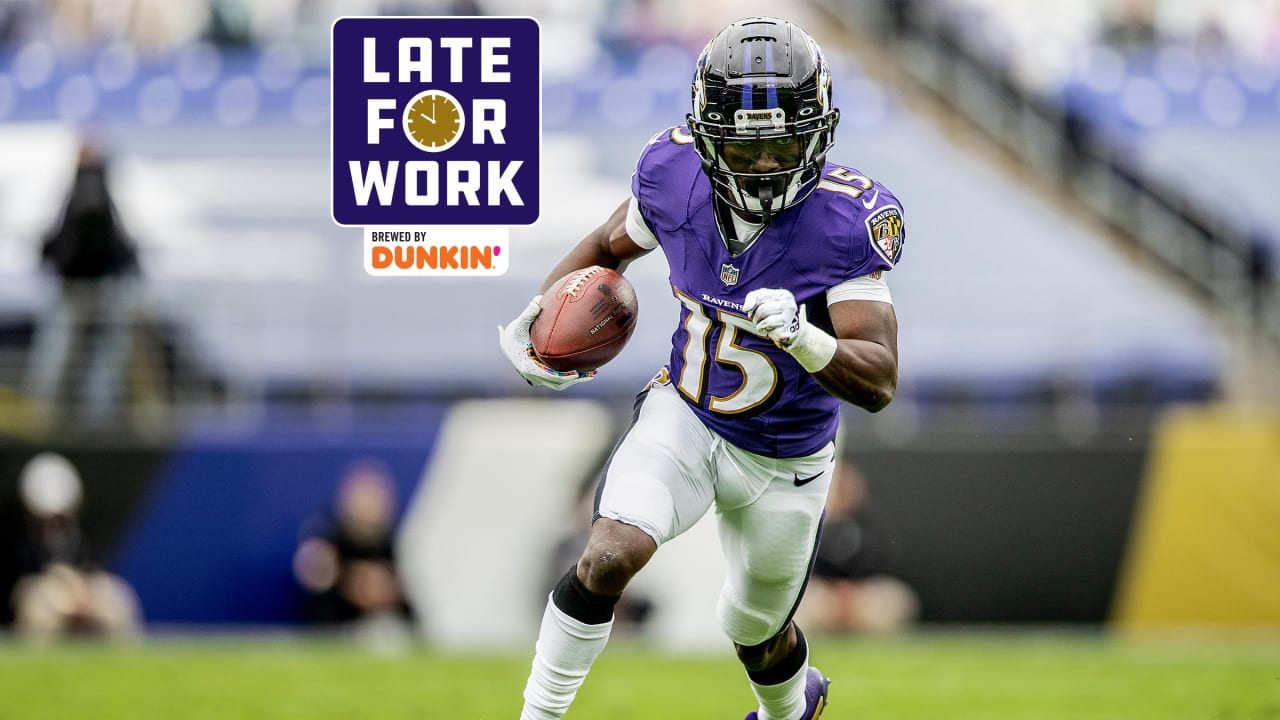 Should the Ravens exercise Marquise Brown's fifth-year option?
Which defeats this season have hurt the most?
Losing is never pleasant, but some losses are worse than others. The Ravens have suffered several heartbreaking losses this season, including five by eight combined points during their six-game losing streak to end the season.
So which losses hurt the most? Jonas Shaffer of the Baltimore Sun ranked Baltimore's nine losses according to three non-scientific criteria: drama (how upsetting or infuriating the ending was), disappointment (how far the outcome fell short of expectations), and damage ( how the results of the match affected the team's season).
Last Sunday's 16-13 loss to rival Pittsburgh Steelers in overtime, which is still fresh in everyone's mind and needs no further consideration, came third in the listing. Here's a look at the two worst losses:
1. Steelers 20, Ravens 19 (Week 13)
Drama (2): "After scoring just three runs on its first six possessions, Pittsburgh began to hustle the visiting Ravens. A field goal cut the Steelers' deficit to 13-12 midway through the fourth quarter, and a Ravens three-and-one followed. On Pittsburgh's go-ahead, capped off with a touchdown pass to wide receiver Diontae Johnson and a 2-point conversion, inside linebacker Patrick Queen had an interception wiped out by a defensive penalty Jackson needed just 96 seconds to lead the Ravens into the end zone, but he couldn't connect with an open [Mark] Andrews on the 2-point try, wasting a chance to take a 21-20 lead with 12 seconds left."
Disappointment (3): "The Steelers were coming off a 41-10 loss to the Bengals, and it wasn't clear if they would have star passing thrower TJ Watt available or the cutting edge defense needed to stop the Ravens. They found themselves with both: Watt finished with 3½ sacks, and the Ravens were held to 4.3 yards per carry. [Ben] Roethlisberger edged out Jackson, who ended a promising game opener with a fly ball interception and struggled to locate open receivers all game."
Damage (3): "The Ravens went for the road win at the last minute in part because of their shallow cornerback depth. Tavon Young was ill and limited. Chris Westry was inactive. [Anthony] Averett struggled. Most crucial, however, was the loss of Marlon Humphrey, who suffered a season-ending pectoral injury during the Steelers' push. That left the Ravens without their top two cornerbacks or starting safety DeShon Elliott — and sometimes many more — in the final five games of the season. (Patrick Mekari also missed his next two games.) They didn't win either."