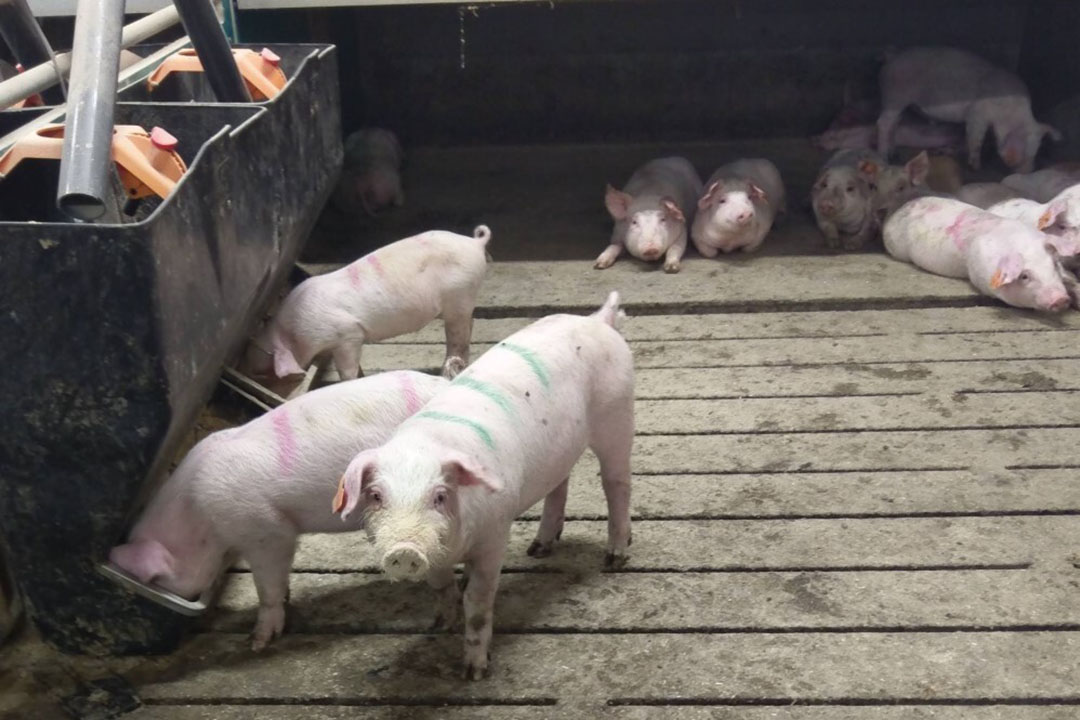 Diet and gut health influence tail bite in pigs
Tail biting is a pathological behavior that can be observed especially in weaners and feeder-finishers in commercial hog production systems. Tail bites can lead to pain and infection in bitten pigs, and can create stress within a group of pigs, and therefore constitute a major health and welfare problem.
Although this challenge is multifactorial with various management and housing factors increasing its risk, the European Commission summarizes the following as the main tail bite risk factors:
Enrichment
Weather
Health and fitness
Competition over resources
Diet (composition and quality of food, quantity consumed, form, phased feeding strategy, poor accessibility)
Pen structure / cleanliness
A study by researchers * from the Department of Animal Sciences at Aarhus University in Denmark aimed to examine possible but still mainly unproven risk factors for tail biting in growing pigs related to composition and food supply and its interaction with gut health and behavior through the microbiota-gut-brain axis.
"Although lack of enrichment is known to cause tail bites via an unfulfilled motivation to seek and explore, the mechanisms behind diet-related risk factors are still unclear. Research over the past decades into the existence of the microbiota-gut-brain axis in mice, rats, and humans may help us understand the mechanisms by which diet-related factors lead to tail biting. and thus offer ways to mitigate it. As a result, studies are now emerging indicating a link between the gut microbiota and tail bite. "- Cecilie Kobek-Kjeldager
The microbiota-gut-brain axis
Much research has shown complex, two-way communication between the gut microbiota, gut health, and the brain, affecting mood and behavior via the microbiota-gut-brain axis.
Dysbiosis, or imbalance in the composition of the gut microbiota, is largely mediated by dietary factors and plays a role in many pathologies including those related to the brain, mental state and behavior. It can therefore be concluded that diet plays a major role in the influence of this axis and is therefore believed to have a significant effect on tail bite.
The power factor
This study took a close look at the diet and suggests that the diet-related risk factors for tail bites are insufficient and too much protein (including tryptophan), lack of satiety, fine grain size, low protein content, and too much protein (including tryptophan). low in dietary fiber and a limited number of feeding spaces. .
These factors can cause social stress, gastric ulcers, dysbiosis of the gut microbiota, disruption of the intestinal epithelium and affect the stress sensitivity of the animal via the microbiota-gut-brain axis, which can cumulatively lead to to tail bites.
Protein and amino acid imbalances
Danish researchers note that diets with too low dietary protein levels, an imbalance in essential amino acid composition and / or mineral deficiency may increase the occurrence of damaging behaviors such as ear and tail biting. .
Being deficient in protein impairs the pig's resilience to cope with stressors and predisposes signs of behavioral depression and aggression and increases foraging motivation, which increases the risk of tail biting via exploratory motivation increased and tail-to-mouth behavior. Meanwhile, an oversupply can increase anxious behaviors.
Additionally, a mineral deficiency can increase the attraction to blood (due to the protein and several mineral content in the blood), speeding up a tail bite outbreak when the skin has been scraped.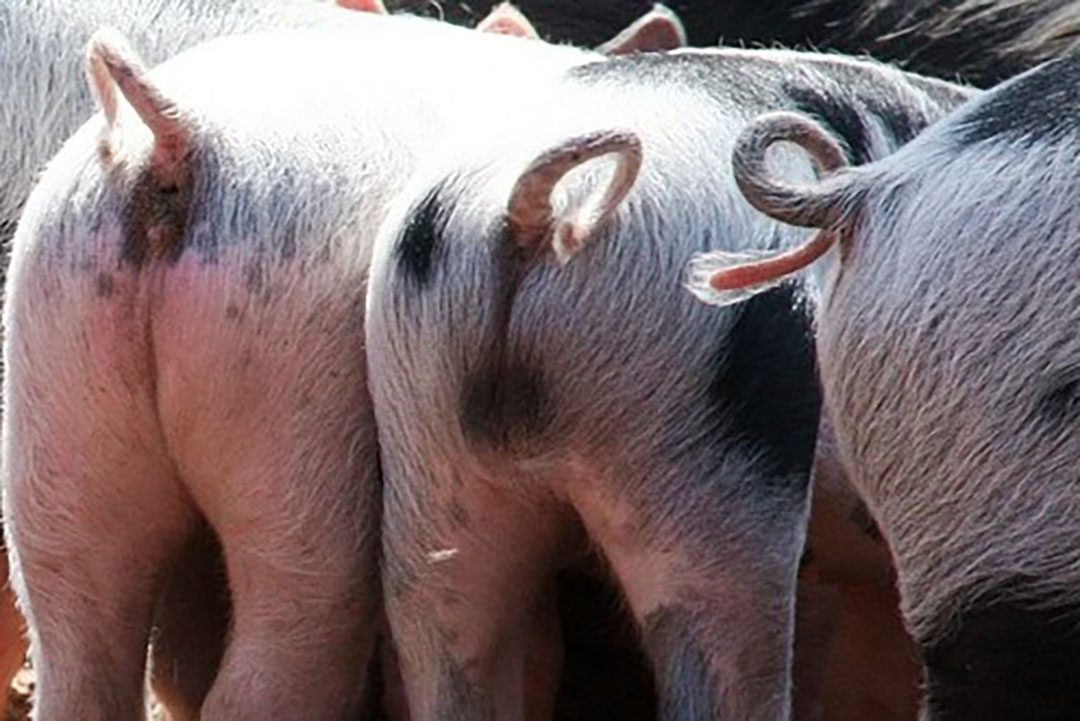 The research team believe that adequate levels of amino acids, including tryptophan, and the inclusion of certain dietary fibers in the diet exceeding levels in standard diets, may stimulate the establishment of a microbiota. beneficial intestinal tract (eg, microbial diversity and short-chain fatty acid-producing bacteria) that protect against inflammation and increase resistance to stress.
Optimal tryptophan levels
Tryptophan is a precursor to serotonin, which is an important neurotransmitter involved in many processes including mood, sensitivity to stress, regulation of gut motility, appetite, immune function, sleep, and memory. . The metabolism of tryptophan is modulated by the gut microbiota, and excess tryptophan can also be metabolized into potentially harmful substances. Thus, the researchers note that careful consideration is needed in future studies to determine whether the optimal level of tryptophan for gut and mental health differs from the levels for optimal growth.
The role of antibiotics
Antibiotics are a useful and necessary tool in the fight against specific bacteria that pose a risk for a tail bite, but antibiotics can also upset the microbial balance in the gut, which in turn increases the risk of a tail bite.
Conclusion and Considerations
In conclusion, while the tail bite is multifactorial, the researchers suggest that an imbalance in the microbiota-gut-brain axis, modulated via diet, should be considered a development pathway for the tail bite. , but requires more research. The team, led by Cecilie Kobek-Kjeldager, suggests a whole animal approach, including considerations of gut health, satiety, beneficial gut microbiota, and an adequate food supply avoiding social stress to alleviate dog bites. tail.
* The research team included Cecilie Kobek-Kjeldager, Anna A. Schönherz, Nuria Canibe and Lene Juul Pedersen from the Department of Animal Sciences, University of Aarhus, Denmark.