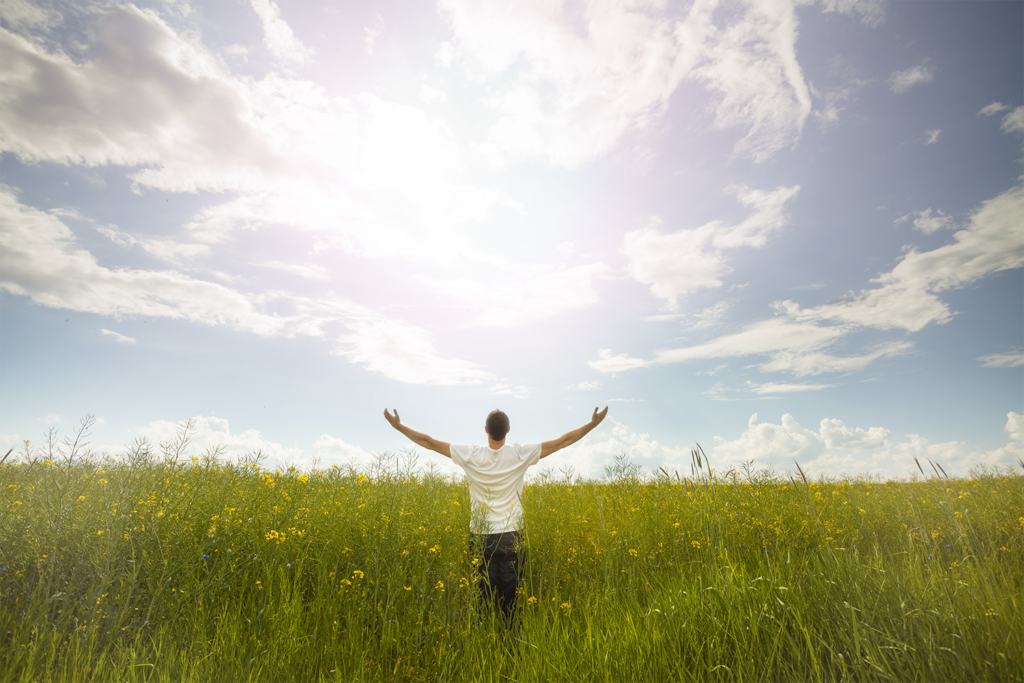 The key to relieving seasonal allergies? Optimize your gut health
There is an important relationship between your gut, your skin, and seasonal allergies. This is how a few simple dietary changes can help you beat allergy season, according to a nutritionist.
Spring brings warm temperatures, blooming flowers and chirping birds. This is an opportunity to enjoy the resurgent sun, cool off at the beach or taste the freshest fruits that have just come back into season. For some, it's the best time of year. But for many others it means the return of the seasons allergic and aggravated skin health. It may seem impossible to avoid these yearly afflictions, but what you may not realize is that what you eat can actually help relieve pesky allergy symptoms and protect your skin.
Why do your allergies get worse at this time of year? The return of flowers that symbolize that spring has arrived is to blame. Chief nutritionist, Dr Denise Furness, explains that this is because "flora pollen increases in the spring, triggering hay fever-like symptoms". In addition to allergy issues, the warmer weather brings with it another set of challenges, "the change in weather can also make our skin dry and sometimes inflamed," says Dr. Furness.
Dr. Furness is a pioneer in the field of nutrigenomics, which studies the relationship between genes, diet and people's health. While it can be difficult to grasp the connection between your gut health and allergies, Dr. Furness says changing your diet can be crucial to getting through allergy season. "If we nourish our gut, we can support our immune system, which can help our body tolerate the spring season," says Dr. Furness.
To optimize gut health and relieve allergies, there is a group of foods that can easily be added to your diet, along with a key nutrient: fiber. "Eating fiber-rich foods and fresh produce such as fruits and vegetables strengthens your gut's defense systems and often aids in healing and reducing inflammation," says Dr. Furness. "Cereal fiber, in particular, feeds gut bacteria that modulate the immune response."
The gut is linked to allergies and skin health due to its connection to the body's immune system. The intestine is responsible for all the nutrients that enter the body. It distributes nutrients to the different areas that need them. But if you don't maintain a balanced diet and your gut doesn't get those nutrients, it can't help you when you need them most. "A balanced diet is essential for maintaining good gut health and ultimately reducing the effects of allergy symptoms." said Dr. Furness.
Fiber is crucial. There is a range of high fiber foods that you probably see every day and can easily be added to your diet. Whether it's starting the day with a high-fiber cereal, replacing a typical snack with nuts, or even increasing your intake of fruits and vegetables, the options are plentiful. When it comes to how it can help your gut, yogurt is a superfood. Yogurt contains strains of bacteria that can help supplement those that are already there and further improve your gut health.
While a quick fix is ​​great, to see positive change, a lasting diet change must be made. As Dr. Furness says, "Good things take time and improving your gut health certainly does." It can be hard to make the change and one of the biggest challenges is breaking old habits. But for anyone who has been subjected to the perpetual torture of seasonal allergies, it will be worth it. "If you make a conscious effort to make these changes, you will see the benefits within days." said Dr. Furness.
If a high-fiber diet isn't appealing to you, there are other ways to survive allergy season. Dr. Furness says better rest is another symptom-relieving factor. "A good night's sleep gives your body time to repair itself and perform at its best the next day." For your skin, drinking plenty of water is the best protection. "Hydration is also a great way to keep your skin from drying out and feeling the effects of the changing seasons." said Dr. Furness.
Three Recipes to Help Cleanse Your Gut in the Spring
According to Dr. Furness, the key to spring-cleansing your gut and relieving allergy symptoms is transitioning to a high-fiber diet. Fortunately, there are many common fiber-rich foods that can easily be incorporated into your diet. Here are three healthy, fiber-rich meals, courtesy of Kellogg'sthat will help cleanse your gut in the spring and beat allergy season.
morning bowl
Start your morning with a bowl fiber-rich cereal topped with yogurt, pomegranate and pistachios.
Ingredients:
40 g (1 cup) high fiber cereal flakes
spoonful of yogurt
A handful of pomegranate jewelry
A handful of crushed pistachios
Directions:
1. Pour the cereal into a bowl.
2. Add a spoonful of yogurt
3. Garnish with a handful of pomegranate gems and chopped pistachios for a subtle nutty flavor.
High fiber snack bars
These bars are a great option if you need an afternoon pick-up or are on the go.
Ingredients:
1/2 cup firmly packed brown sugar
125 g butter or light butter mixture
1/3 cup golden syrup
3 1/2 cups high fiber cereal flakes
2/3 cup plain flour
1/2 cup dried apricots, finely chopped
2 eggs, lightly beaten
Directions:
1. Preheat the oven to moderate temperature (180°C/160°C convection).
2. Grease a 19cm x 29cm rectangular slice pan; line bottom and both long sides with parchment paper.
3. Combine sugar, butter and syrup in medium saucepan; stir over low heat until butter melts.
4. Add the remaining ingredients; stir until well blended.
5. Spread mixture into prepared pan.
6. Bake, uncovered, in a moderate oven for about 30 minutes or until golden brown and firm to the touch.
7. Cool in pan before cutting.
Fiber Boost Acai Bowl
The Acai bowl is a gastronomic trend that continues to grow in popularity. Try this fruity version with an extra grain crunch for an extra dose of fruit and fiber for your day. This just might become your staple to pick me up.
Ingredients:
1 cup high fiber bran cereal
1/3 cup (30g) acai powder
2 cups (240 g) frozen mixed berries
1 cup coconut water
1/2 tablespoon maple syrup
1 cup fresh blueberries
1 cup fresh raspberries
1/2 cup coconut flakes
1/2 cup chia seeds
Directions:
1. Place the acai powder, mixed berries, coconut water and maple syrup in your blender until smooth.
2. Add additional coconut water to achieve desired consistency.
3. Top with cereal, blueberries, raspberries, coconut and chia seeds to serve.